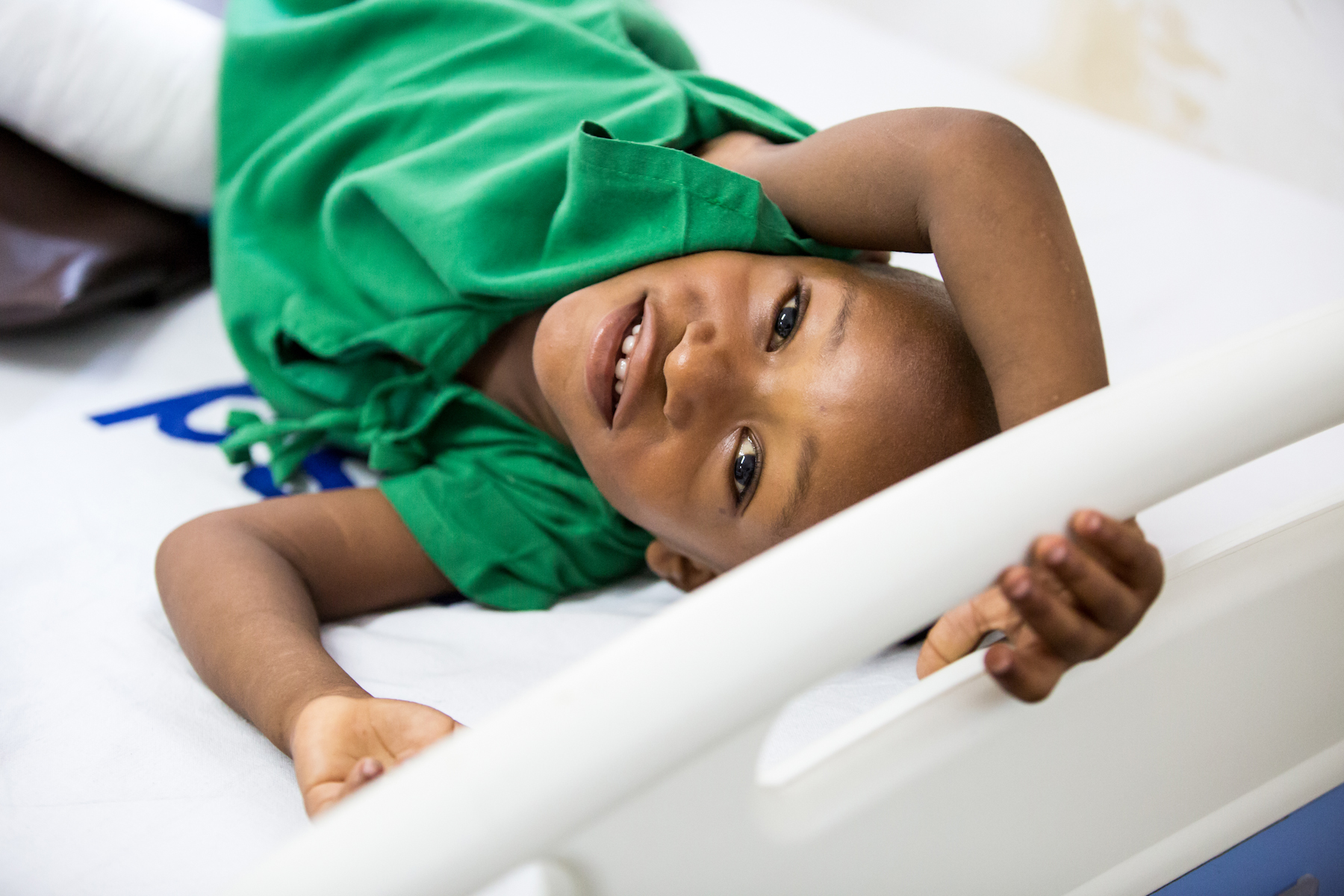 2017 was a year of challenges. For many of us, the health, wellbeing and fundamental safety of our global community has rarely, if ever, felt so under threat. There is no denying that the challenges we face in achieving our global goals are complicated, and will not be solved overnight.
Yet that hasn't deterred our team or this community: because 2017 was our biggest year yet.
Thanks to the generosity of our partners and donors we were able to mobilize more than $1.5 million in financial and in-kind resources in 2017 to support the continuation of transformative healthcare programs in Tanzania.
That means we were able to deliver high-quality surgeries and rehabilitative care to more people in vulnerable communities. We trained healthcare workers to save the lives of mothers and newborns, and made investments in equipment and systems needed to deliver quality care to the hundreds of people seeking critical healthcare services at our partner hospital, CCBRT, every day. This number doesn't include the hours of advice, and hands-on event support our volunteers and friends also gave so generously. Thank you.
As we enter 2018, we are full of hope, ambition, and drive. This year, CCBRT has launched a new, five-year strategy, and their vision for the future is ambitious: for CCBRT to be the leading provider of accessible, specialized health services in Africa.
At Kupona, we've long believed in CCBRT's ability to make this happen. They are already a global leader in disability services, one of the largest providers of obstetric fistula treatment worldwide, and a key partner to the Government of Tanzania in the fight to improve maternal and newborn health outcomes. We have no doubt that, in the not-too-distant future, their vision will become a reality. We're excited to be a part of the journey, and we hope that you are, too.
To achieve this vision, CCBRT is working to strengthen its financial position, and to reduce dependence on external aid. As the populations of Tanzania, and CCBRT's home city of Dar es Salaam, continue to grow, demand for CCBRT's full range of healthcare services shows no sign of abating. With major milestones on the horizon, including the opening of the new CCBRT Clinic this year, and the CCBRT Maternity and Newborn Hospital in 2019, CCBRT will be increasing the number of people it serves by over 40%. Investments to ensure that CCBRT can sustain the quality of its services at scale have never been more important.
As CCBRT makes this shift, our donors and partners have a critical role to play. The transition from a charity model to a sustainable social enterprise model is an evolution, not a revolution. And while CCBRT continues its transformation, donors like you are crucial to ensuring we can deliver quality care to vulnerable people every day. That's why, this year, we are working harder to make your donations go further.
We are exploring strategic partnerships and solutions to deliver impact for patients – whether it's launching creative financing structures, deploying innovative capital or building disruptive partnerships to make CCBRT's vision a reality. Our collaboration with Lavelle Fund for the Blind is a great example. We are seeking partners to join us, not only in making high quality vision care accessible and sustainable, but also in making high quality maternal & newborn healthcare, orthopedics & physical rehabilitation, plastics and reconstructive surgery, and community based rehabilitation services available for generations to come. Our Executive Director will be on the West Coast meeting with prospective donors and partners in February and March, and our External Affairs Director will be in NYC in February. If you're interested in scheduling a meeting or personal briefing, please send us an email.
This year, we're also going to give you more opportunities to capitalize on matches and prize funds. In 2017, through our partnership with GlobalGiving, our community unlocked over $3,000 in additional funds through Bonus Days, competitions and matching campaigns, which is the equivalent of 60 additional healthcare workers trained. This year, we want to build on this success, and do even more to amplify your impact. Stay tuned to our emails, social media and this blog for the latest news on available matches and contests.
With renewed conviction, and the momentum of our best year yet propelling us forward, we are determined to achieve bold gains for the people and communities of Tanzania. Will you join us?
Join us by saying "yes" with your recurring or one-time donation, today.